Fast Sticker Printing in Sydney and beyond!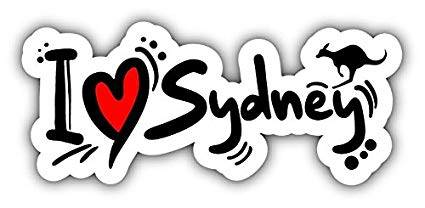 Custom sticker printing, made to your exact design, delivered to Sydney and Australia-wide in days!

Stickeroo is an Australian owned and operated business that prints everything in Australia! Just upload your design and Stickeroo will setup, proof and deliver your stickers to anywhere in Sydney and beyond!


Custom Stickers to any shape

Make your brand stand out with a custom sticker cut to any shape, whether it's complex and beautiful like the Sydney Harbour Bridge or as simple as a circle or square. We'll create the perfect shape that you need!

Full Colour Stickers & Labels

Stickeroo can help with any full-colour design, from the sandy yellow of Bondi beach to the blues of the Sydney Harbour.

Our inks are waterbased and eco-friendly. Let's keep Australia beautiful!

Stickeroo prints locally in Australia and source all our materials from local suppliers.

All our team members are based in Melbourne (HQ) and Sydney!.

"My two young labs absolutely love this toy. They are rough on toys, so we have to work with them on not trying to destroy a toy the moment it is given to them.

This "flying squirrel" immediately became and continues to be a high value toy, so it is put up and out of the way when not being played with. Lightweight and flexible, but even so, the toy is really durable."